We've recently added an option to personalize the back of your flask.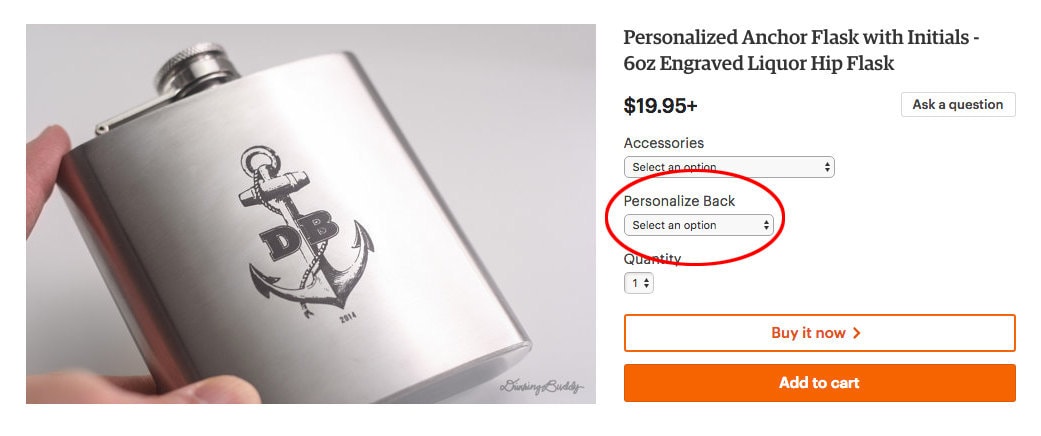 There's approximately 2" width of available space on the back of each flask for personalization. Unlimited text messaging which can include anything from initials, dates, quotes  or a personal note. 
If you have any additional needs or questions, please let us know.